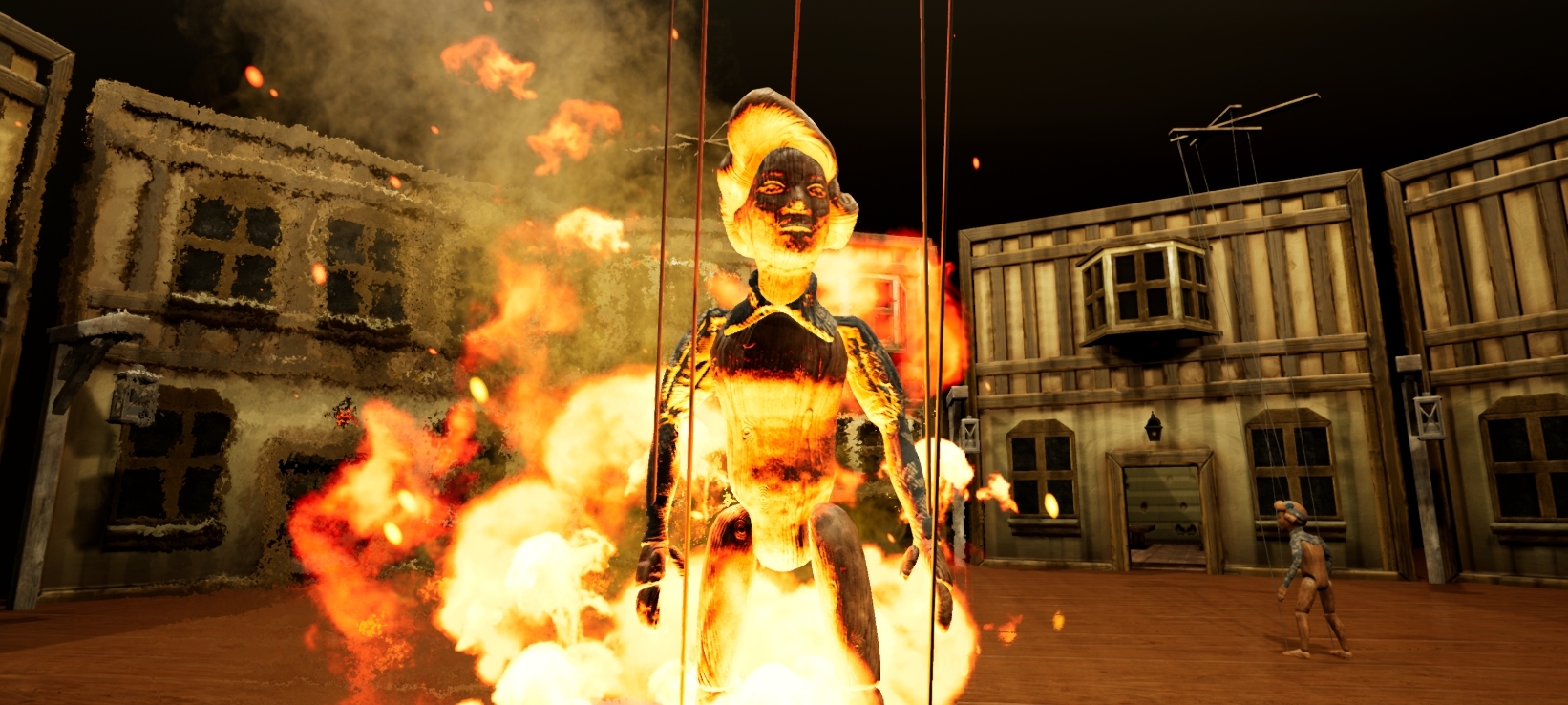 Behind Closed Curtains
A downloadable game for Windows
Hidden deep within each and every one of us is the capability to commit even the most heinous crimes. All it takes is finding the right instrument-- and the wrong intention.

The marionettes have become self-aware...
... and they've just discovered scissors!
Snip, Snip.
Work together to figure out who the killer is before curtain call. Stop him before he stops your little wooden heart!
- or -
Discover the pair of scissors first and cut the strings of all your friends! As of now there's only two roles, and only the killer can win, also we kick you out of the match once the game is finish, so there's no winning screen or anything, sorry for the inconvenience.
CONTROLS

WASD - Movement
Space Bar - Jump
Left Click (Killer) - Use Scissors

Right Click - Pick Up / Move Objects
Caps Lock - Voice Chat
CREDITS

El Fideo Rubio - Programmer
J.J. Franzen - Full On Badass
Kaitzo - Artist
Ythen - Art Dweeb
Musicka - Composer / Sound Designer
Aren't we all just puppets?

Install instructions
This is a multiplayer game working with steam, after downloading make sure steam is running on the background and if you want to find matches with your friend you have to make sure you have the same download region, by going to steam settings> download> download region
Download
Download
TheHoundsPalace_BehindClosedCurtains.zip
641 MB